INDIBET Support
In the process of betting, even professional punters can face certain problems. The beginning players, on the contrary, may have various questions concerning the functions of the website, for example, or its terms and conditions. INDIBET wants to create as comfortable conditions for the users as possible. Therefore, the platform has qualified customer assistance that communicates with players and helps them to solve any problems.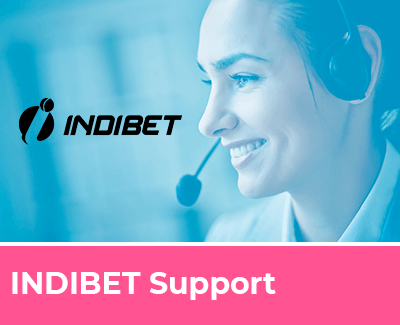 Contact reasons
Gamblers contact INDIBET customer care for diverse reasons:
to find out what is needed to complete a verification procedure;
to understand where to find a mobile application and how to install it on a smartphone;
to clarify how much time it takes to make a payment and receive a pay-out of winnings;
to discover how certain functions of the website work;
to figure out whether there is a specified commission on the finds that the players have won;
to learn about current bonuses and the conditions for withdrawing them;
to change personal data;
to find out how to bypass the blocking of the main website;
to recover lost password;
to learn whether the platform has a gambling license and works legally.
If you have any of the above-mentioned questions or other ones, you are more than welcome to contact INDIBET customer support which will help you in the shortest possible time. What is more, the support team works round the clock without any breaks so that you will not have to wait for an answer for a long time.
While some bookmakers only provide their customers with a limited number of ways of contacting support, INDIBET's approach to client assistance is quite innovative. The platform offers various channels through which the users can reach online INDIBET support conveniently.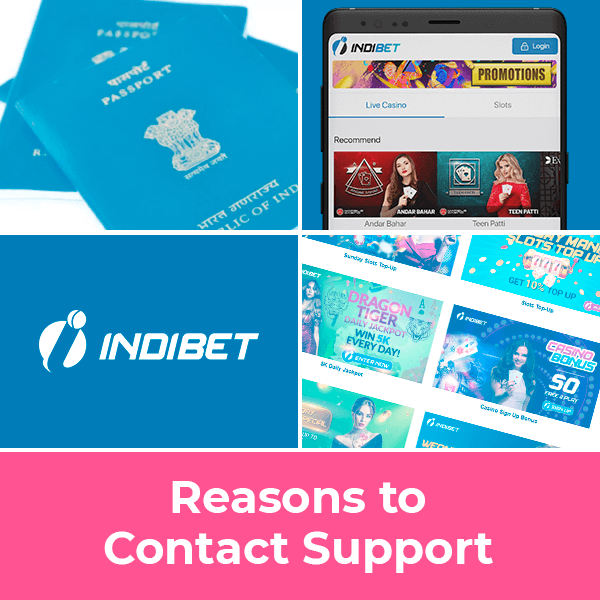 Live Chat INDIBET
The first method of reaching the client assistance of INDIBET is through a live chat. There is a special blue button that is placed in the bottom right corner of the main website. You should click on it and there will appear a form that you need to fill in. You have to provide your first and last name and email address and press "Get Started."
After that, you need to specify your question clearly and a specialist from INDIBET customer care team will be joined to the chat and give you the answer as soon as possible. The time that is needed for them to respond to your request depends on the complexity of your problem.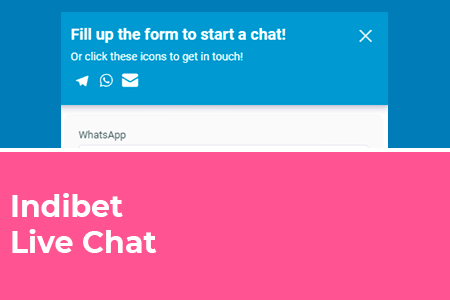 WhatsApp
INDIBET betting website allows its users to connect customer care via WhatsApp. All they need to do is to click on a specific button in the "Contact" section of the website. Then they will be automatically redirected to the webpage in WhatsApp where you can ask experts what you would like to know.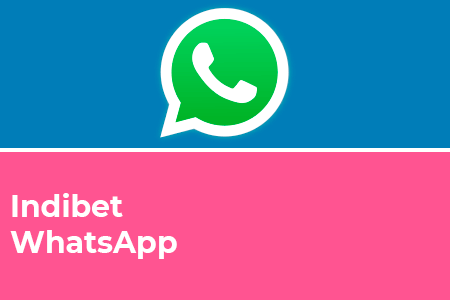 Telegram INDIBET
INDIBET customer support is also accessible for customers on Telegram through @indibetcsbot. Therefore, if you have a profile in that application, you should click on a precise button which is called "Telegram" on the web page devoted to customer care. After that, you will be redirected to a support team in this application.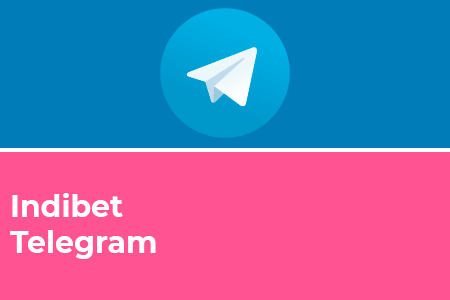 Skype
If you have an account on Skype, INDIBET support is available there as well. So, you can get in touch with qualified experts at [email protected] and get professional help from them in that application.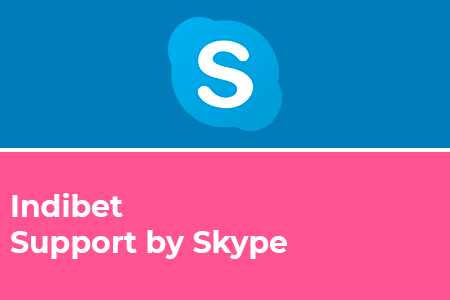 INDIBET E-Mail
This online sportsbook allows its customers to receive guidance through email. Therefore, users should specify the problem in an understandable way by providing all the necessary details and send this information to INDIBET email which is [email protected]. After that, you should wait patiently for an answer.
No matter what channel you choose, make sure you formulate the essence of the problem clearly. Take screenshots if needed and leave real contact information for feedback. Our specialists will make every effort to help you right away.