INDIBET League of Legends betting Online
League of Legends betting is among the most popular types of esports wagers. Using INDIBET, you can start making money while cheering for your favorite team. We offer 100% safe and fair bookmaker services. Check our guide to learn the basics and make your first bet on LoL with the highest odds possible.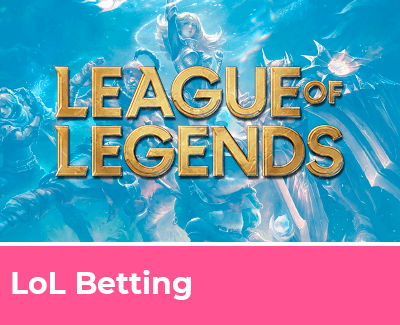 How to Bet on League of Legends
Plenty of people enjoy competitive multiplayer games such as League of Legends. At the same time, esports wagers seem difficult for many of them. If you have never tried it before, INDIBET LoL betting is a wonderful option for you. Our online bookmaker offers a novice-friendly user interface and allows making predictions right after the registration. You can place a bet on almost any League of Legends match since the website covers all the major events and tournaments.
Create an INDIBET account first.
After the registration is completed, you will get access to both betting and gambling options.
Replenish the balance and visit the Esports page of our sportsbook to place your bet.
Using the discipline filter, it is easy to find both current and upcoming events.
Select a match from the list to customize the wager and make your prediction.
As for wagering in the mobile version of INDIBET, it features a similar user interface but the menu buttons are located in the lower part of the screen.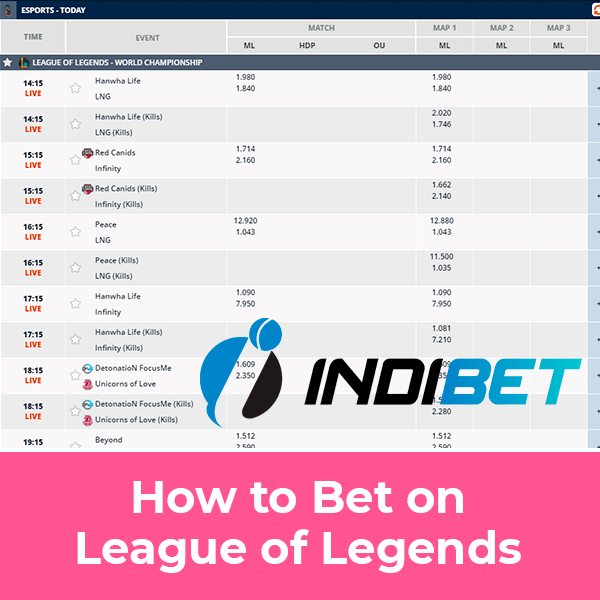 LoL Played as a Professional eSport
Professional LoL tournaments began over a decade ago with one global championship. As of 2021, there are 12 professional leagues all over the world. In addition, myriads of huge tournaments are played every year. You can always check the upcoming matches by checking the INDIBET LoL betting lines. Our platform covers hundreds of exciting professional esports events and championships on a regular basis.
The 2021 LoL championship includes 24 professional teams. They will fight for the $2,225,000 prize pool in November. You can watch many other matches besides the major event, though. Cheer for your favorites in LCK, LPL, LEC, LCS, and other official leagues in summer. Considering a huge number of competitions, you can partake in League of Legends betting almost every day. Do not hesitate to create an INDIBET profile and test your luck and skill.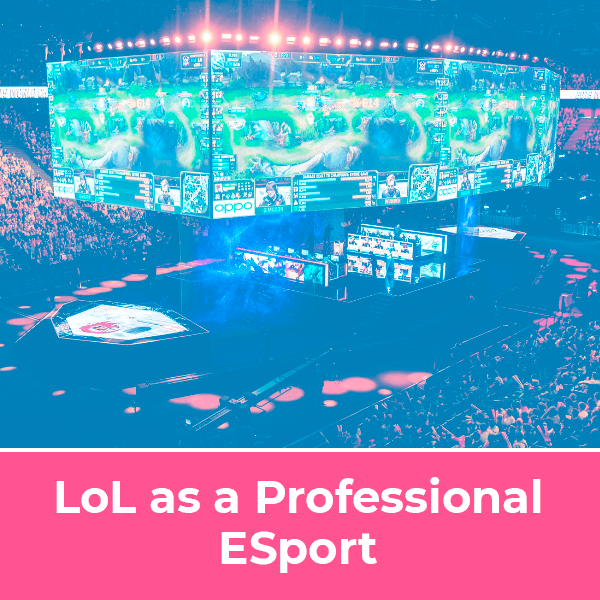 Find The Best Tournaments and Events To Bet On

As it was already mentioned, LoL has an enormous competitive scene with numerous championships. Our team has listed the most anticipated events of the year that deserve your attention. These tournaments will deliver you an amazing INDIBET LoL betting experience thanks to high odds and incredibly strong lineups.
LCS
LCS is the most popular competition among English-speaking esports enthusiasts. Its live broadcasts attract thousands of viewers all over the globe every year. It features ten professional teams. They play the initial stage in spring. The second stage is held in summer. The TOP-3 teams will automatically enter the main championship of the year.
As soon as the regular season concludes, the top six teams proceed to the playoffs. Finally, the best four teams enter the semifinals. The format here is Bo5 so a team needs to win three games in order to outperform the opponent. Such a structure is perfect for League of Legends betting since every team has enough time to adjust their strategies and show off their skills. The five players who will destroy all the enemies become LCS champions. They receive the major trophy and the biggest cash prize available.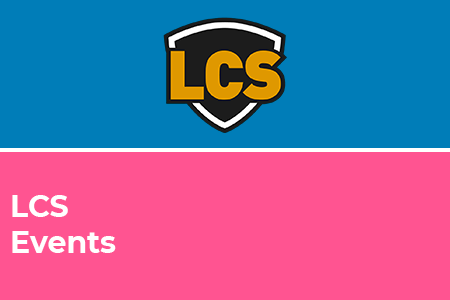 LEC
LEC is a European counterpart to LCS. This league has the same format as the one in NA. Therefore, the vast majority of LoL fans enjoy both competitions. Unlike LCS, the Euro league has only adopted franchising several years ago. Therefore, it is not as developed as its North American cousin is. The implementation of the permanent partnership system takes some time so the European Championship has not caught up with its counterpart yet but it gets better and grows in popularity every season.
Most of the LEC events are held in Riot Games' studio in Germany. Besides the studio audience, it is watched by hundreds and thousands of people all over the globe. Feel free to enjoy the games online on official YouTube or Twitch channels of LEC. By the way, the selected matches can also be seen in the live section of INDIBET.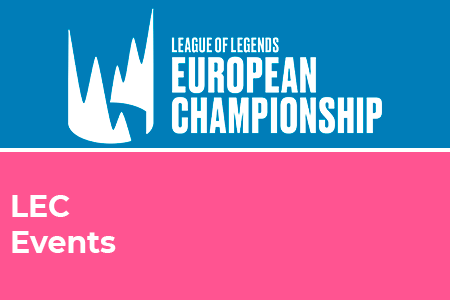 LPL — Pro League
This is a huge league located in China. It deserves your attention because of the large number of participants. This championship is significantly bigger in comparison to other LoL events. It includes 16 highly popular teams fighting each other. Each season lasts for ten weeks. Unlike LEC and LCS, it utilizes the Bo3 format during the initial stages of the tournament.
Only 8 participants proceed to the playoffs. They are held in Bo5 format so each match takes a long time. The best two teams advance into the semifinal right away. Players need to go through a great number of obstacles in order to win the LPL trophy so the tourney is incredibly entertaining. In 2021, the total prize pool sum of the tournament is ¥4,200,000, which is around $645,000.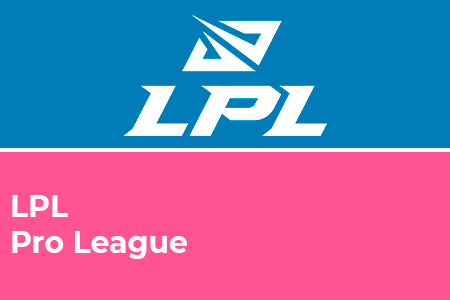 Bet Types on LoL

People who have never tried INDIBET LoL betting before should check the available wagers first. The online sportsbook features a decent choice of options for any taste. They are suitable for both low rollers and high rollers so you can have a lot of fun at INDIBET regardless of your bankroll.
Tournament Winner
As you must have guessed, this bet on LoL lets you predict which team will become the champion of a certain tournament. Coming up with the right prediction may be extremely difficult. Obviously, most people believe in past winners such as Fnatic in LEC or Cloud9 in LCS. If you manage to make the right prediction at an early stage of the competition, you will definitely win a huge sum of money thanks to high INDIBET LoL betting odds.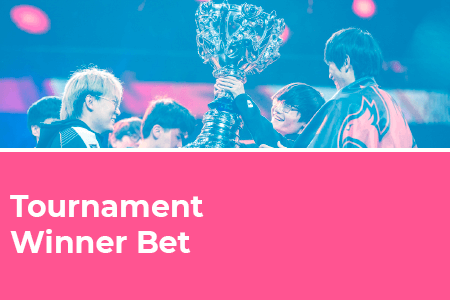 Match Winner
This wager is incredibly simple and therefore popular. Bettors need to predict the winner of the match. Most tourneys feature Bo3 and Bo5 games. Keep track of the current meta and analyze teams to come up with an accurate guess.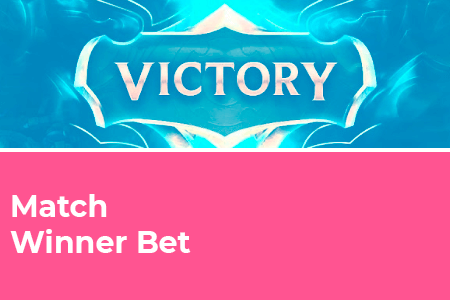 Exact Score
A decent alternative for experienced bettors. Correctly predicting the exact score requires a deep knowledge of the current meta. You need to take a bunch of factors into account, including drafts, champion pools, and more. Making this type of bet is very risky but you are awarded extra high odds.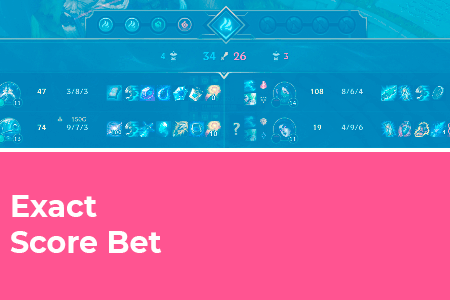 Handicap
Use this type of wager to minimize risks. Handicap makes events more exciting by giving an advantage to an underdog. In other words, you can safely bet on both teams since the bookmaker makes the odds relatively even. Handicap bets make even the most predictable matches less stale since you can never be truly sure if the favorite manages to outperform its opponent despite the virtual disadvantage given by INDIBET. At the same time, bettors take lower risks.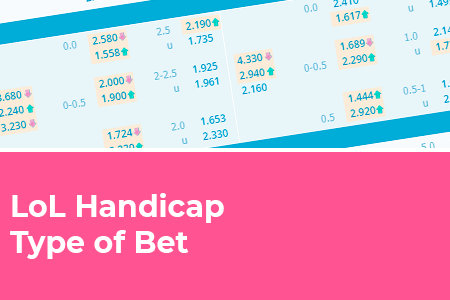 Maps Total Over/Under
If you have no idea which team is going to become a winner, use this bet instead. For instance, with an Under 2.5 bet in a Bo3 match you will win if the third map will not be played no matter which team wins the match. It is a nice alternative to more specific LoL bets. Similarly to handicap, it helps to minimize risks. Both novice and experienced bettors may consider using this type of bet to increase profits.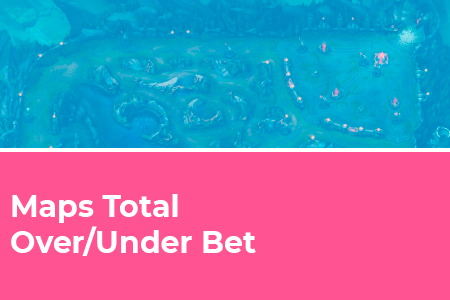 First Dragon/Baron/Blood/Multi Kill
These types of bets let you predict which team completes a specific task first. If you are feeling lucky, consider placing a bet on who is going to score the first Quadra or Penta kill. Obviously, these bets are risky and rather random. You should conduct thorough research to increase your chances. Analyze both teams and check their latest games to make the right prediction and take advantage of high INDIBET LoL betting odds.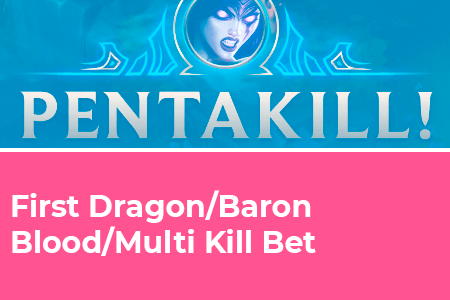 Live LoL Betting at INDIBET
Feel free to place your bets on live matches at INDIBET. The game gets even more exciting when you make a wager. The website broadcasts all the interesting matches. Enjoy the game and make your predictions at the same time. Live bets allow you to get the most important information about both teams. Using it, an experienced bettor can optimize their betting strategy on the go.
To enjoy League of Legends betting in the live format, visit the esports page of the sportsbook. Select LoL and then use the "Live" filter. You will see all the current games available at INDIBET at the moment. Obviously, live odds are fluctuating depending on which team is winning. Even the favorite can turn into an underdog in a matter of minutes. Make your wager at the right time to earn more money.
Watching the most important events online is possible with any web browser on PC and portable devices. You do not need to install additional software in order to open live broadcasts. Simply sign in using your INDIBET account and go to the live section of our sportsbook.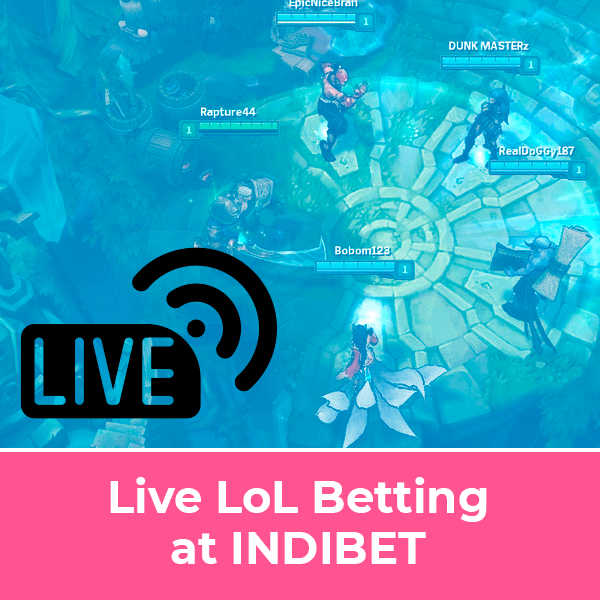 League of Legends betting Odds & Lines
Betting odds at INDIBET are set depending on an estimated probability of a team winning a particular match. If you prefer risky wagers with high returns, place one on an underdog. You may also want to choose the options for experienced punters such as an exact score bet.
The full list of LoL betting lines is available in the Sportsbook section of INDIBET. Find the Esports category and choose League of Legends. You will be able to see both live and upcoming matches. See the odds and place your wager using any web browser on a PC, tablet, or smartphone.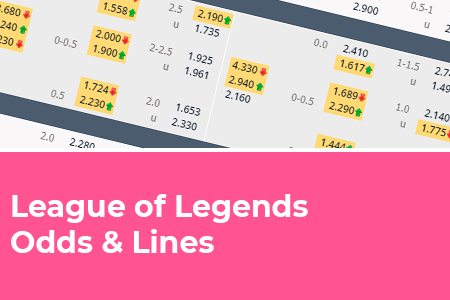 Most Entertaining League of Legends Bets
The main tourneys have arguably the best encounters in the competitive scene. Therefore, opt for LCS, LEC, and LPL leagues for entertaining and unexpected games. Do not forget about the greatest international event of them all — the World Championship with giant prizes and high stakes.
As for exciting bets, you should try the ones with the highest returns. The more you wager the better the reward. Fortunately, INDIBET LoL betting lines offer some of the highest odds on the internet so you can win life-changing amounts of money. Try to anticipate the exact score if you are desperate for some thrills.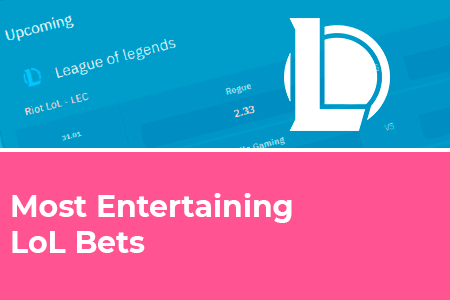 League of Legends betting Strategy
It is not necessary to be a true fan in order to make a fortune on esports betting. Nevertheless, it helps when you know the meta. Riot Games, the developer that brought you League of Legends, is constantly evolving the discipline. Unlike classic competitive disciplines like chess or soccer, certain elements in video games can change every few months. This helps to keep the gameplay fresh and makes betting even more entertaining.
It is highly recommended to be aware of the recent updates and meta changes. It is the key to making accurate bets and maximizing the winnings. Be ready to change your approach on how to bet on LoL. The only way to do it is to conduct thorough research every time. Watch previous games and check esports news to predict what players are going to do and make the right conclusions based on all the data you have managed to gather.
If you do not know much about the competitive scene of LoL, go with the safest wagers possible. Take advantage of handicap bets or try to guess the total number of rounds within a match. This way you can bet on LoL and earn money no matter which participant achieves victory. INDIBET automatically shows the total return of the bet so you can quickly calculate the wager before placing it.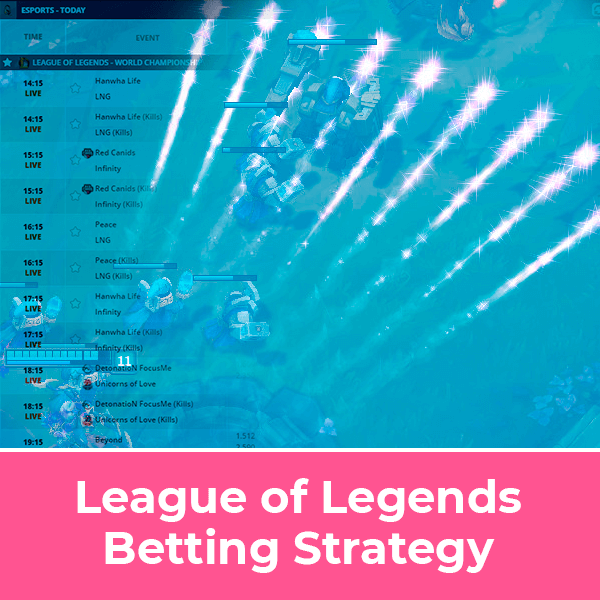 Meet the Pros: League of Legends World Championship Winners
It is worth checking the past winners of the main tourney. See the best teams of the recent years below when predicting who will take the major title in 2021.
| Year | Winner | Runner-Up | Third Place | Fourth Place |
| --- | --- | --- | --- | --- |
| 2016 | SK Telecom T1 | Samsung Galaxy | H2k-Gaming | ROX Tigers |
| 2017 | Samsung Galaxy | SK Telecom T1 | Royal Never Give Up | Team WE |
| 2018 | Invictus Gaming | Fnatic | Cloud9 | G2 Esports |
| 2019 | FunPlus Phoenix | G2 Esports | Invictus Gaming | SK Telecom T1 |
| 2020 | Damwon Gaming | Suning | G2 Esports | Top Esports |
Using these past results, you may try to predict the outcomes of the future games way in advance. Check them before placing your bet on LoL.
FAQ
What Makes LoL Betting Special?
Unlike traditional disciplines such as hockey and tennis, League of Legends keeps changing every year. The game feels fresh and unique every season, which makes betting much more exciting.
What are the Best LoL Teams in 2021?
It is a matter of personal preferences. Nevertheless, you can use the past results and global rankings to identify the worlds best teams of this year when placing your bet on LoL.
Is INDIBET LoL betting Legal?
Yes, INDIBET has a Curaçao eGaming license, which makes it 100% safe and legal. You have nothing to worry about.